I had 2 more sessions with Troopers. That's 7 sessions. Am I half-way through (12 sessions is par for me for paintings of this size)? I think so, yeah.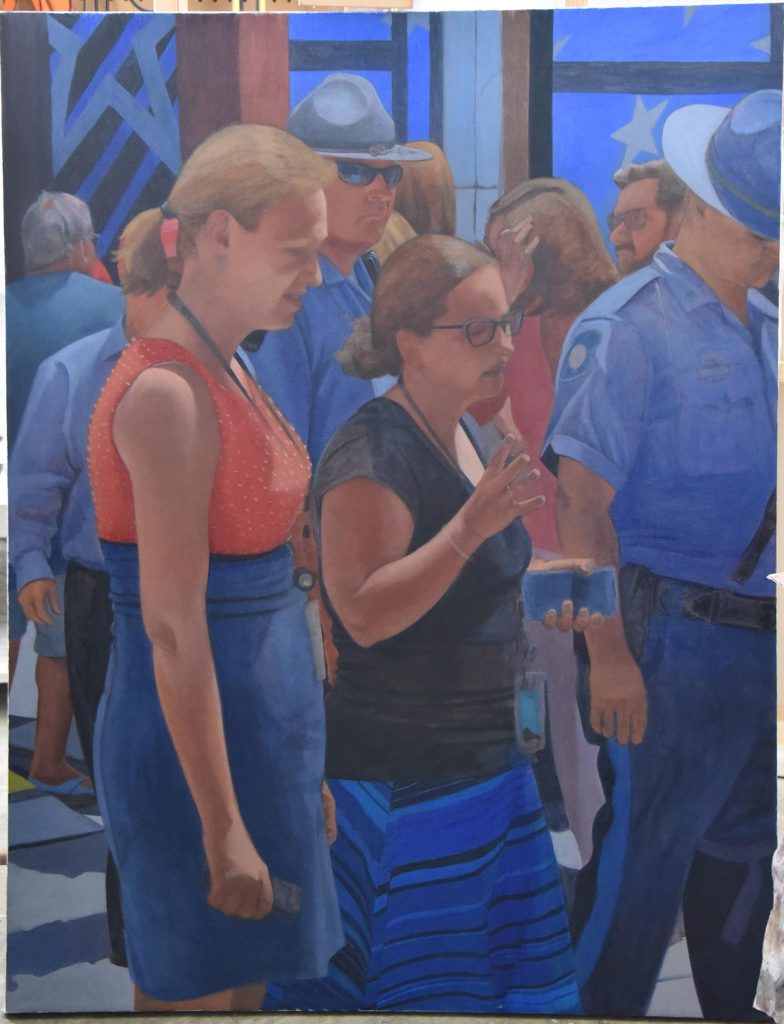 I used some of my homemade drying oil in today's session. I recorded a video review of Rublev's sun-thickened oil in which I compared it to my homemade stuff. (Spoiler: I like my oil better.) But it seems decent and it's certainly an option for artists who would like to try drying oil without going through the hassle of creating it themselves.
I'll insert a link to the video when I'm finished editing it.