The two series that have preoccupied me over the past several years are still moving along. One of them, Playhouse Square, I started deliberately. After launching the series, I continued to take photographs in the target area for some time.
The other series, Along Main Street, just happened. Many paintings in both series are finished, and several paintings are still in-hand.
Recently, I started a new series, 4th Street. The new series is another one that just happened. I haven't finished any paintings in the series yet but that isn't stopping me from starting new ones.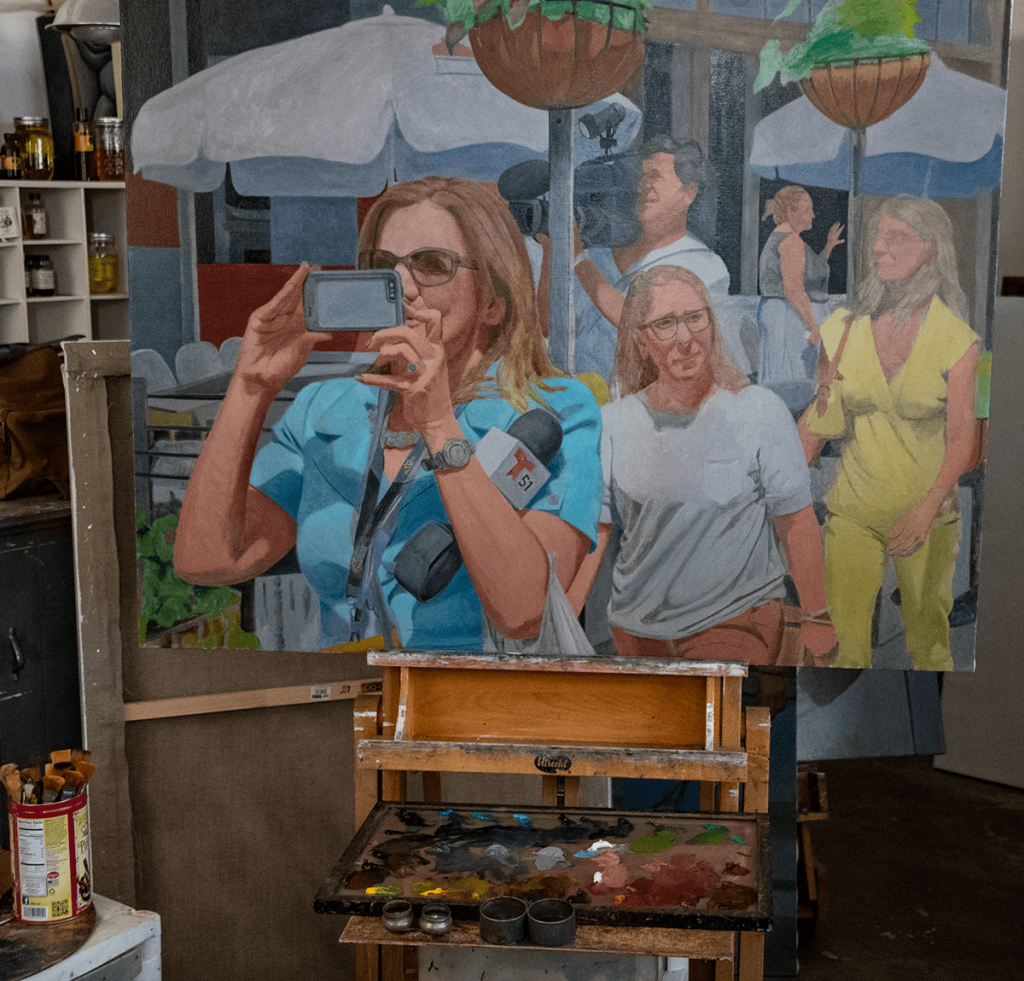 T 51 is the latest painting in the series. I've only had 5-6 sessions with it so it's not nearly finished but it is moving along crisply.
T 51 is 40″ x 52″ and one of the last canvases from my big (50 yards) canvas order. I recently bought a roll of linen. You can see the first stretched canvas from the roll in the background.
I'm shopping now for my next big canvas buy, 10-30 yards.