Christmas was wonderful again this year. One of my gifts was a new palette. My homemade one is decrepit, as you can see in this photo. I prepared the new palette–a glass-covered reproduction–by removing the reproduction and painting the backing neutral gray.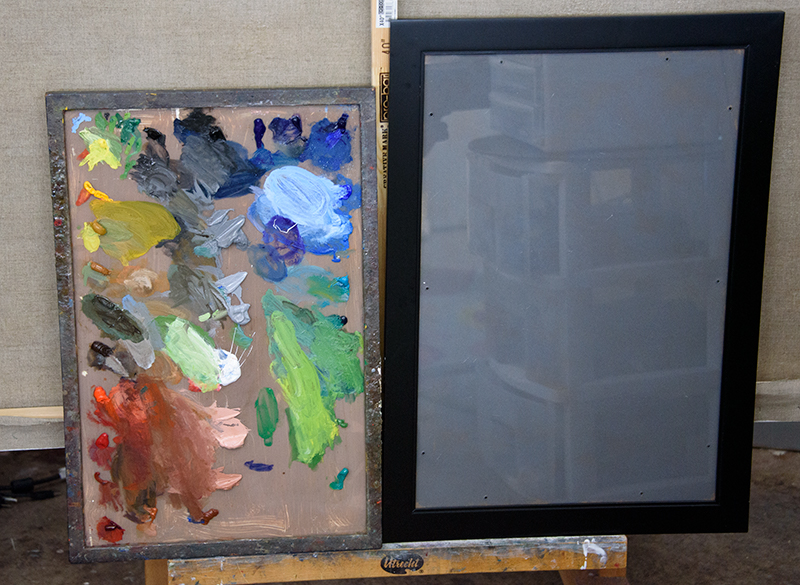 The old palette, including the frame, is the same size as the glass in the new one, which gives me more room to arrange the colors. Here is the new palette with my usual assortment of colors for the first time.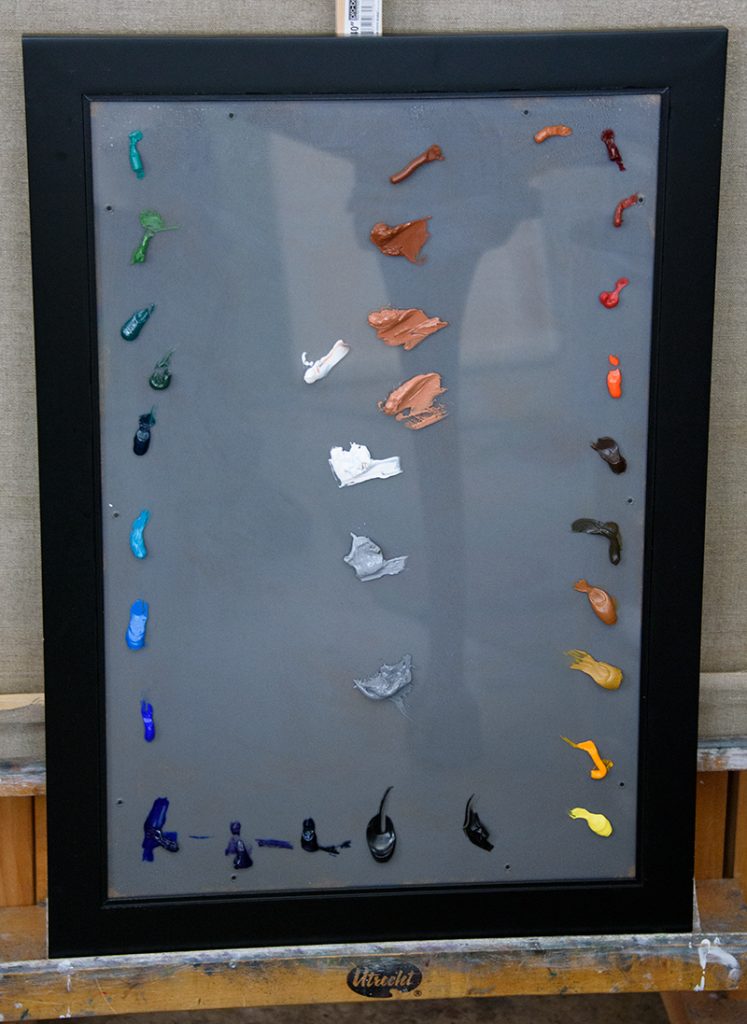 Finally, here is the new palette after a full day of painting.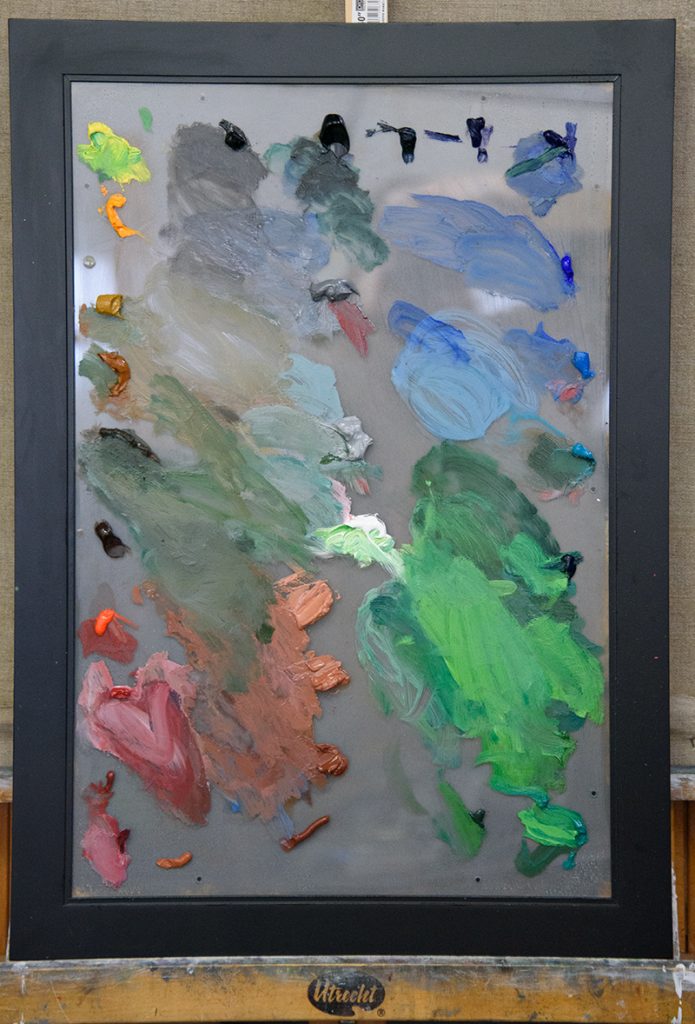 I cover the glass with a thin coat of linseed oil before I apply the paint, which makes it easier to clean.
I'll miss the old palette. I felt cast down somehow when I put it in the trash. Maybe I'll feel better if I bury it instead.