Like the title says, I bought some manganese violet. Some artists maintain that they can reproduce every color by using a small collection of paints. While it's true that you can create a tremendous variety of colors with a limited palette, it's not true that you can reproduce every color that way. There are a lot of pigments available today that were not available just 100 years ago. Do you think the greats of the past wouldn't take advantage of these pigments? Of course, they would.
My normal palette has a large number of colors. Every color on my palette has its own temperament and distinct personality. Manganese violet is not part of my palette. But I like trying new things. I've made a lot of mistakes trying new things but I'm incorrigible.
Manganese violet was part of my last paint order with RGH. RGH shipped all the colors except for the manganese violet. It would 'ship later' they said. It turned out that 'later' meant a lot later. In an astute customer service move, they sent a 125ml tube instead of the 37ml I ordered. I've had some bumps with RGH, but touches like this keep me loyally ordering their materials. They make good paint. Try them.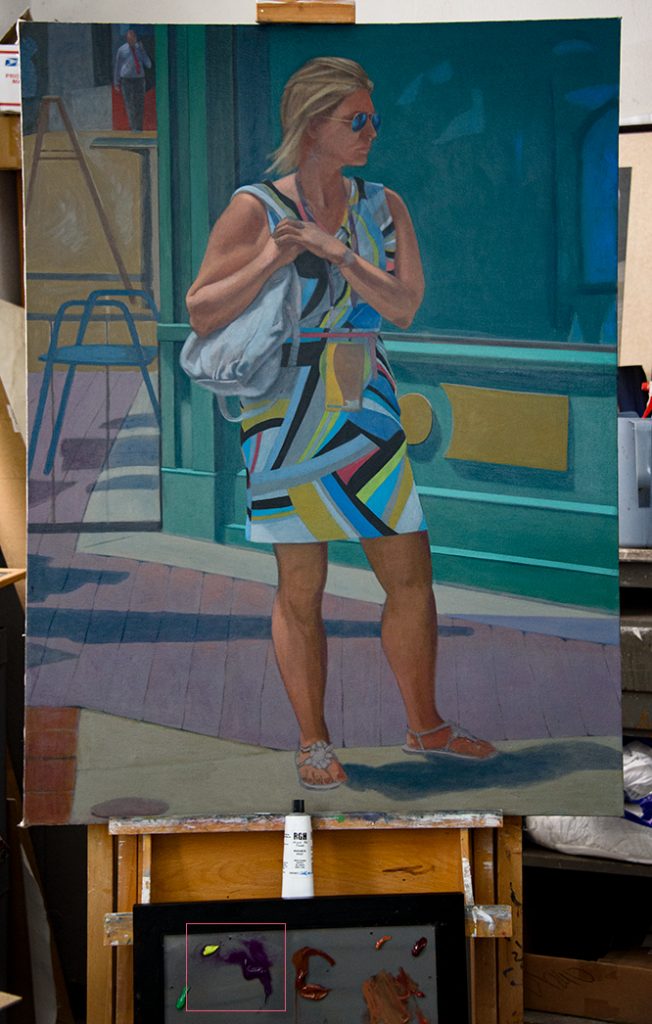 RGH's manganese violet on my palette.