Just when I finally lost all hope, we saw the sun. This winter has been harsh with bitter cold and snowstorms followed quickly by more snowstorms. But Lake Erie has begun to thaw as has the Vermilion River.
I took my first walk along the river since the first of the year. Here's a photograph (color photo, mind you) of the Vermilion River looking north. Lake Erie is just visible on the horizon.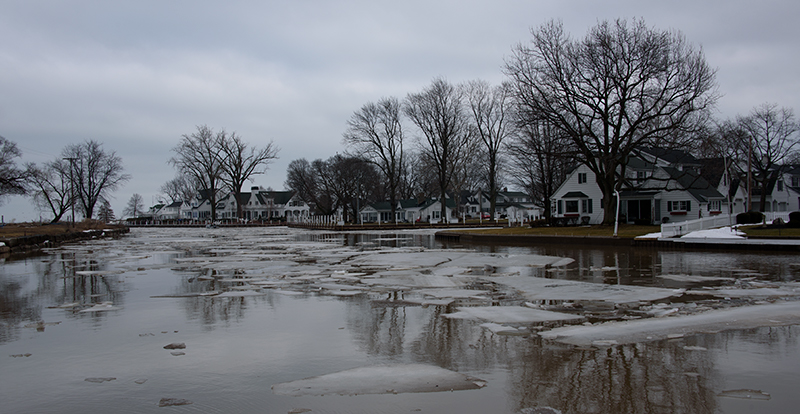 For late February, this is a cherry site. Just last week people where driving cars on the river.
Some years the thaw comes all-a-sudden, which is very bad. The river can flood due to blocked ice flows when the thaw is too quick. The area you see here can be submerged in water. You can't see it in this photo, but the city already has an earthmover on a barge at the mouth of the river to ensure the water reaches the lake.
The thaw has been gradual so far and the river hasn't turned into a raging torrent.
The timid sun had already fled by the time I took this picture. 12:00.